Nonprofit needed unstoppable Internet and Security
A long-time Nonprofit client of Cloud 9 Advisers was looking for a budget-conscious solution to improve connectivity as they added new locations across the country and to correct problematic reoccurring outages and "brownouts" they'd been having with their high-speed broadband cable provider. With a handful of critical applications and a lean IT staff, they needed a solution that would streamline their network management and generally improve security. While they had your typical set of security solutions, it was aging and they found themselves managing more than they'd like and didn't have the staff or the skillset to manage a complex security solution. While they hadn't had any security incidents, they decided up-to-date services made sense but didn't want to spend any more than they had in the past. A new and modern managed security solution would be a "nice-to-have" if it fit the budget.
Dual Bandwidth connections
With their two current locations and two more coming on board along the East Coast, they wanted to ensure each site had solid, reliable internet connectivity especially considering their recent experiences. They'd been pushing more apps to the cloud, especially communications and collaboration tools so a high-quality connection was important at each site, but they wanted to avoid the higher costs of Direct Internet Access (DIA) Fiber circuits, if possible. Plus they still had a few highly proprietary database servers running at their headquarters in the Washington, DC area with off-site cloud backups.
They got lucky at the original two locations, their two largest, and the winning provider was able to find both broadband cable and broadband

fiber

. The two new locations were going to be smaller satellite locations, so broadband cable and a cheap strong secondary connection were chosen. One site had cable and DSL, the other site had cable and a 4G LTE mobile data-only device.
Secure Access Service Edge (SASE)
Cloud 9 vendor-neutral engineers realized that dual bandwidth connected to a solid SD-WAN solution would address the customer connectivity requirements by providing rock-solid, bulletproof connectivity (to the point were even if a connection dropped during a VoIP call, the call would stay active) and be able to fully control video and call quality. We also want to address their security "nice-to-haves" as well.
A real and proper SDWAN solution is arguably the best option for any video and VoIP communication apps, and considerably improved VPN performance.
The customer-selected winning provider included a Secure Access Service Edge (SASE, pronounced sassy) platform that combined all the benefits of a top SD-WAN, plus was able to replace the customer's entire security stack and even endpoint protection agents. SASE improves security, boosts network performance, and reduces the number of vendors and devices businesses and IT have to deal with. The winning provider's SASE (security) solution had five key ingredients: SDWAN, Zero-Trust Network Access (ZTNA), Cloud Access Security Broker (CASB), Next-Gen Firewall (NGFW), and Secure Web Gateway (SWG) for devices--and all cloud-based.
As an added and unforeseen bonus especially during the pandemic shutdowns, the SASE solution was able to allow all end-users and devices to authenticate and gain secure access to all the resources both cloud and on-premise, that they are authorized to reach protected by security, located close to them. Once authenticated, the end-users had direct access to those resources, rather than having to be routed to a central location via traditional firewall and VPN. This dramatically reduced latency issues for all users working from home.
As the Cloud 9 engineering team dug deeper into solutions options the project ballooned and the customer realized they would be able to cover far more than they had originally expected.
Cloud 9 was able to present and introduce the customer to four top service providers that were able to provide and manage all the internet circuits, even though they we from several different carriers, a far superior security stack with the SASE platform, and fully manage and support the entire solution. All things considered there was only a minor increase in the total new solution price compared to what the customer was previously spending. However, even better, the customer had originally planned on a 35% increase due to the fact that they knew they wanted dual connections, assumed DIA fiber would be required, and had planned on replacing some of their original security appliances and software. The customer was absolutely thrilled with the entire experience.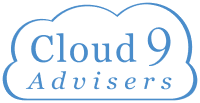 About Cloud 9 Advisers
Cloud 9 Advisers helps business leaders make IT buying decisions quickly and confidently. Whether you need impartial advice on the best new tech, or assistance with a project outside your wheelhouse, we have expertise in four critical segments: Cybersecurity, Communications, Connectivity, and Cloud. We work with you to identify, research, evaluate, and compare appropriate solutions and vendors; eliminating months of labor trying to do it on your own.