Give IT a Break and Get Help with Mobility Solutions
IT already has plenty on their plate as is. Managing the company's entire Mobility program is a huge ask. Cloud 9 helps busy, understaffed IT get things done. We have a full back-office team of veteran Mobility/IoT experts who have worked for all of the major carriers and know their way around. We've helped clients with 10, 100, and even 10,000+ mobile lines.
We offer white-glove, start-to-finish support on every engagement including technical resources such as engineering support, sourcing, and procurement. In addition to an army of TEM/WEM vendors in our Supplier Portfolio. AND sourcing your new plan and devices through us, you get the whole team and services, included.
Let our team assist with quotes, coverage checks, orders, and custom projects and solutions. We cover the entire spectrum and marketplace of mobility solutions.
Our mobility product sets include:
Invoice review and analysis

WIreless portal setup and admin

Moves, Adds, Changes, Disconnects (MACD)

Help desk support

Sourcing and procurement of mobile phones, tablets/iPads, Machine-to-Machine (M2M), Internet of Things (IoT), and accessories for AT&T, Verizon, T-Mobile/Sprint

A full suite of applications for device, policy, users, inventory and expense/optimization management

Managed and professional services for application management, help desk, procurement, MACD, and optimization
Reach out to us to learn more and to set an appointment with one of our tech advisors. We'll get you in touch with our expert Mobility and IoT team and take a load off your shoulders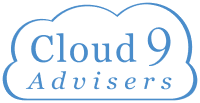 About Cloud 9
Cloud 9 Advisers helps business leaders make technology buying decisions confidently and quickly. We also work with understaffed IT teams who are embarking on projects outside their wheelhouse. We are impartial, unbiased, and vendor-neutral technology practitioners with expertise in four critical segments: Cybersecurity, Communications, Connectivity, and Cloud. We do not sell solutions, we help you buy the right solutions. We are not a vendor, we help you find the right vendors. We'll help you quickly identify, research, evaluate, and compare appropriate solutions and vendors; eliminating months of labor trying to do it on your own.