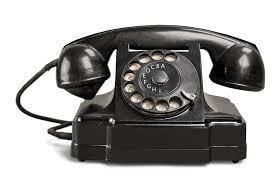 Over the past decade, the number of communications channels has exploded. Deployment methods are expanding as well. Due to the dwindling availability of classic premise-based hardware, organizations now have more choices: hosted, public cloud, private cloud, hybrid. As technology evolves at a breakneck speed, IT leaders often find it difficult and time consuming to gather the necessary information to make strategic decisions for their business. Examining the evolution of the communications industry can be an illuminating place to begin.

New Technologies
With the introduction of many of these new technologies, IT professionals began to look beyond traditional platforms for business communication needs. The popularity of Voice over Internet Protocol (VoIP) has been a driving factor in the evolution of enterprise communications. It may now be considered the de facto standard. According to independent reports VoIP users are expected to break one billion and will continue to rise 10% each year. Meanwhile, 700,000 landlines are cancelled every month. The trend is irrefutable, but VoIP technology alone may no longer be enough to solve the communication challenges of modern business.
New Channels
Communications channels have expanded beyond the traditional context of "voice" to include SMS texting, Instant Messaging, webchat, social media, team collaboration, video conferencing, online meetings (or virtual meetings), desktop/screen sharing, larger scale webinar and webcast, and countless additional productivity applications. In the past several years, we've seen an almost 400% increase in time spent on mobile devices and in messaging and social media, affirming that social networks are here to stay, and business needs to catch up.
New Workflows
The sheer volume of communications channels is not the only challenge modern businesses face in designing their communications infrastructure. Today, nearly every business now recognizes that flexible remote and mobile work options are no longer options, but mandatory. This trend necessitates new collaboration tools. According to recent polling data, the number of employees who reported that they spend some time working remotely rose from an average of 37% to 43% across all industries. That number has increased dramatically in recent months. Employees who reported spending 60-80% of their time offsite even reported feeling the most engaged at work. It's no mystery why businesses increasingly look towards new cloud-based Unified Communications platforms to help their employees collaborate and communicate efficiently.
Competitive Advantage
Cloud 9 Advisers helps clients design and deliver communications solutions and other technologies. We help you identify and research multiple providers that will help execute strategic goals, giving your organization a competitive advantage in the marketplace. Every business has a unique set of needs and challenges. We begin with a simple conversation to make sure the service provider companies chosen meet and exceed those needs every time.