Microsoft Teams + Phone System
Phone System, Calling Plan, E1, E3, E5, International Calling, Audio Conferencing, Direct Routing, SIP, SBC... (oh, my)
If you're considering the E5 License for Microsoft 365 (M365) or Office 365 (O365), or adding Microsoft Phone System to your E3 or E1 users, and then considering either a Microsoft Calling Plan or Direct Routing option, contact Cloud 9 Advisers before you go any further. There is a lot more to consider. We'll help you navigate the deep, challenging, and often confusing waters when considering Microsoft Teams to replace your current voice communications platform. If you're upgrading from Skype for Business, on one hand it's a no-brainer, on the other there are some intricacies (and credits) to strongly consider first.
One important challenge is redundant and diverse trunking if you're considering using Teams as your new phone system. Microsoft's Calling Plan may be a good fit for your company, however we've found that Direct Routing is most often the better option. Cloud 9 helps clients navigate the myriad providers available that can provide such diversity and redundancy using Direct Routing options for E5 licenses or adding Phone System to E1 / E3 users (rather than just defaulting to Microsoft's Calling Plan option). Besides the limitations with Microsoft's Calling Plan, Microsoft Cloud is not infallible. It can, does, and has failed, leaving customers down and out, with zero communications for hours on end. Have you ever heard the old saying, "don't put all your eggs in one basket"?
Another challenge is migration. Microsoft plans likely won't meet the needs of your migration timeline. Their Calling Plan is typically all or nothing and once you sign up, you start paying. If you've got several offices and need to manage agreements and terminations of existing carriers, you won't want double pay for a months on end. The solution is to go with a certified Microsoft Direct Routing provider, but they are not all the same. This is where Cloud 9 can help.
Here are just a few Microsoft Teams voice solution partners.
Contact Cloud 9 first. We'll do much more than just an introduction!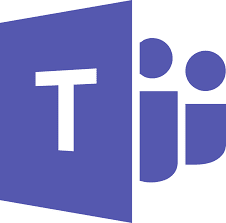 Microsoft will be replacing the ever popular Skype for Business (a.k.a. SFB, or S4B, or SfB) in favor of Microsoft Teams. Teams is already widely available in Microsoft's hugely popular Microsoft 365 and Office 365 suites of cloud-based software (Office 365 is changing too. Soon to be Microsoft 365). If fact, you likely already have Teams today. To be clear Teams is not simply a name change. At its core, Teams is business collaboration and messaging software, but also incorporating voice, video, file sharing and much more. In some respects, there are many similarities to Skype, but Teams is technically an entirely new platform, software, protocols, and for the most part, a new code-base. Regarding the similarities with Skype, Teams does not yet have "full parity" with Skype for Business, but Microsoft is fully committed to Teams as its new UC platform for those organizations considering using Microsoft for such communications purposes.
Microsoft Teams comes standard with nearly every level of the Microsoft Office 365 packages, for business. It is to be Microsoft's new Unified Communications platform that combines persistent business team chat (with Slack squarely in its crosshairs), video, file sharing, task mgmt., meetings, and application integration. Teams is generally designed for corporate groups, teams, or departments for both internal and external parties as members. Microsoft (Teams) Phone System is included with their enterprise licensing, E5 package, or can be added separately for E1 and E3 users. Once you add Phone System to any specific user, you'll need to decide on Microsoft's Calling Plan or Direct Routing options for external calling capabilities. Calling Plan is a limited set of packaged minutes and may not be useful or flexible enough for many enterprises. Calling Plan allows users to make/take external, PSTN-Public Switched Telephone Network calls. Other considerations when adding Phone System to an E1/E3 license are International Calling and Audio Conferencing. These two additions are likely needed for a select group of users (e.g. executives, and sales) which will need to be added separately. The Office 365 E5 license makes this decision a little easier because Audio Conferencing is in the package. The decision then simply becomes Calling Plan (plus individual International Calling users) or Direct Routing and Cloud 9's assistance with the right trunking options and carriers.
Microsoft Phone System + Direct Routing allows for far greater flexibility, and often far lower monthly costs, compared to simply adding Calling Plan directly. Additionally, for enterprises with heavy investments in legacy PBX systems or currently in contract with PSTN carriers, Direct Routing will allow enterprises to slowly roll-out the migration.
For pure-cloud, and greenfield roll-outs, there are very few SIP Trunk providers available today that are directly approved/certified by
Microsoft for Direct Routing, although that list is growing everyday. This just means you should be even more diligent in your
search
. Many of the "original" directly certified carriers are international telecommunications providers that don't necessarily "reach" the US. We have also found, for the very few that are US-based, their services are particularly expensive, compared to "traditional" SIP and similar to what one would find with Microsoft Calling Plan pricing options and packages. The good news with
Direct Routing is,
technically, it doesn't matter. You can use almost any carrier and even any trunking you'd like, which can help keep costs down dramatically and avoid any unnecessary overages with Calling Plan. In most cases, the only "trick" is to get the proper, and Microsoft approved,
customer-provided
SBC-Session Border Controller. With the proper SBC in place clients can use old
fashioned
POTS lines, traditional PRIs, or nearly any SIP Trunk provider they wish.
Better still, for the cloud-purists, there is a small set of SIP providers that may have just figured it out. While they may not be "certified" for Direct Routing (thereby keeping costs down by not having to pay the exorbitant "participation" and certification fees to the mothership), they do manage and maintain the cloud-based, Microsoft approved SBC so you don't have to!
Now, we need to figure out the phones! Contact Cloud 9 to learn more about Teams-Ready desk phones, conference phones and other devices (note: many Skype-ready devices are not necessarily Teams-ready. Crazy, right?).
Contact Cloud 9 to learn more and get the full list of requirements and recommendations for Microsoft Teams + Phone System and all your options. All the biggest and best Microsoft CSPs are a part of our portfolio. We'll help you evaluate all of them to get the best one for you. Plus a complete listing of approved SBCs, Direct Routing Providers, SIP Trunk carriers, and Teams-Ready devices.

With nearly two-hundred curated companies in the Cloud 9
Supplier Portfolio
, we've got a book of Microsoft Partners, Distributors, and Resellers and we'll help you find the best one for your needs. We have the right team of experts to guide you through the process with certifications and expertise in Microsoft Cloud, Security, Unified Communications, Telecommunications, SIP, and networking. Use the Cloud 9 channel to acquire all your technology from the companies in our portfolio and you'll save significantly on Microsoft licensing, professional services, implementation, training, development, and Enterprise Agreement and support costs.
Save Time and Money. Get Confidence and Clarity.