Corporate Mobility Solutions
A Team of Mobility Experts Working For You
Did you know in the world of mobile and wireless carriers, service plans, and corporate accounts that switching carriers is a lot easier than you may think. Granted it's probably not something you want to do often. But if you're frustrated with your current mobile carrier, costs creeping up on your monthly bill, or perhaps just plain poor customer service then switching now may solve your problems, even if you're still under contract. All of the major US carriers have excellent incentive programs and buy-out options to entice companies to switch carriers. These incentives range from credits that completely cover any Early Termination Fees (ETFs) to other ongoing discounts and credits on your new plan.
Let us help you fund your the rest of your technology budget with savings of 15 to 40% off your mobile/wireless carrier bill every single month!

These savings can free up money for you to use for other initiatives you've been trying to get through. Contact us today so we show you how we can start saving you money right away.
Contact Cloud 9 Advisers and have a vendor-agnostic Mobility expert on your side
For industries such as Healthcare & Homecare, Pharmaceutical, Manufacturing, Construction, Energy and Utilities, Oil and Gas, Transportation, Logistics, and more...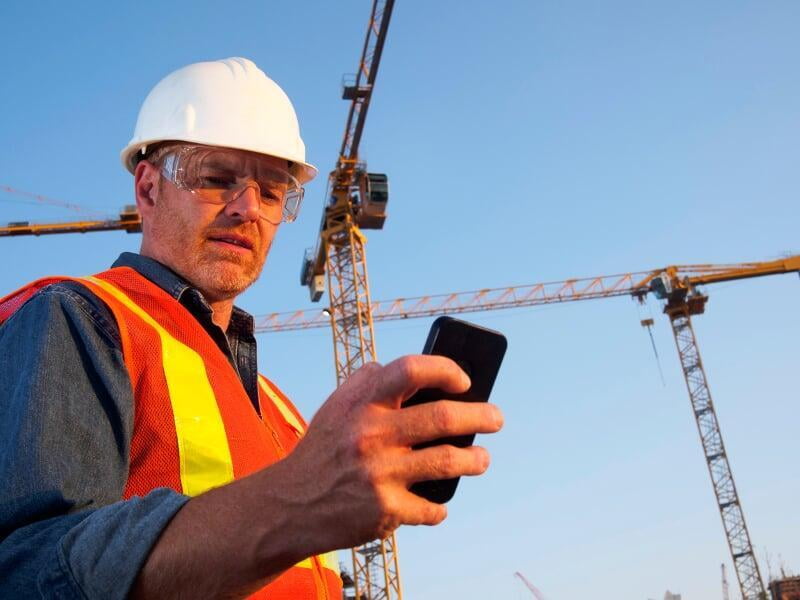 Mobilizing your business is about more than just giving people great devices and plans. It's about making everything secure, easy to manage, and keeping costs under control while helping everyone stay mobile and productive.
In addition to many Telecom Expense Management software and Managed Mobility Services companies, we work with all major carriers and every wholesaler in the industry. Our participating companies offer white-glove, full lifecycle management support, technical resources, mobile helpdesk, engineering support, sourcing, procurement, deactivation, repairs and more.
Let us find you the right company to manage your mobile enterprise, design and manufacture custom IoT sensors, reduce mobile spending, and any other services that cover the entire mobility/wireless spectrum.
Just some of the Mobility Solutions available from our suppliers:
Sourcing and procurement of phones, tablets, Machine-to-Machine (M2M), kiosk, IoT and accessories for AT&T, Verizon, Sprint, and T-Mobile
Custom IoT device and sensor concept, design, development, engineering,
A full suite of applications for device, policy, users, inventory and expense/optimization management
Managed and professional services for application management, helpdesk, procurement, Move-Add-Change-Disconnect (MACD), and optimization
Cross-carrier voice/data pooling
Single SIM technology - one SIM card that works with over 600 domestic and global carriers
In-Building Mobile/Cellular signal amplification
Mobile Device Management (MDM) solutions and software
Mobile Security and Compliance

Mobile data bandwidth management and secure private networking

Mobile Data Usage Control
Mobile/Wireless end-user helpdesk services and total life-cycle management

Our Supplier Portfolio includes:
All Major Mobile Carriers - Verizon, AT&T, T-Mobile, and Sprint
MVNO-Mobile Virtual Network Operators, Mobile carrier aggregaters/wholesalers - one bill, one agreement, one account - any/all of the major carriers

EMM-Enterprise Mobility Management companies
MMS-Managed Mobility Services companies
TEM/WEM-Telecom/Wireless Expense Management companies
DAS-Distributed Antenna Systems for in-building mobile/cellular signal amplification
Drones as a Service
LoRaWAN (learn more about Low Power WAN for IoT at the LoRa Alliance)

Mobile Apps and Services
BANDWIDTH ANYWHERE

- Work and collaborate seamlessly. Create a reliable, highly secure connection between hard to reach locations and remote employees and the internet and your core network.

IN-BUILDING SOLUTIONS

- Improve the quality and extent of your wireless reception,

anywhere.




DATA PRIORITIZATION

- Optimize and prioritize critical applications. Get your data through the congestion quickly and efficiently.


FLEET MANAGEMENT

- Comply with new FTC regulations. Track and manage your entire fleet, assets, and workforce in real-time. Monitor Engine Control Modules (ECM), pre-crash analytics, speed, increase fuel efficiency, maintenance and other operational costs. Manage your job orders electronically and dispatch the closet available driver. Lower fuel and maintenance costs. Real time location services for safety compliance, driver and cargo certification

FIELD MANAGEMENT

- Strengthen communications, improve control over field operations, and deliver services faster and more efficiently.


DRONE-as-a-SERVICE

- Commercial, industrial, and institutional drone mapping & surveying applications

ASSET MANAGEMENT

- Track, trace, tag, log, detect, diagnostics, real-time and predictive utilization, asset security, loss prevention,

tamper evidence / alerts,

real-time intelligence, real-time analytics, energy management, audit and compliance logging and control, temperature / humidity / environmental controls, waste reduction, maintenance analytics and predictive scheduling...


ENHANCED PUSH-TO-TALK

- Connect your workforce with voice collaboration at the push of a button.


MOBILITY CONSULTING

- Whether you want to reduce costs, boost worker productivity or increase customer engagement, it all starts with a mobility strategy and roadmap.