Getting a new business communications solution is a big project.
Get big help from Cloud 9.
Get expert help finding the perfect Unified Communications Provider for your business
We're here to help you identify, research, evaluate, and compare the best solutions for you.
And we know all the players!
Finding the right Unified Communications Provider has always been a challenge and if you're in the greater Washington, DC area like we are the options are endless. There are nearly four-hundred companies in North America alone claiming to be or have a hosted VoIP or UCaaS platform. Most of those companies are just repackaging or reselling the top 20%, and of those they are all using one of just five or six IP PBX platforms. And now, with the advancements in Microsoft Teams, how is anyone supposed to know what to do? Well, we do, because we help clients with this every day.
Additionally, our society's methods of communications have proliferated in the form of instant messaging, team sharing, collaboration, social media, video conferencing, online or virtual meetings, texting, and even virtual desktops. The strange and unusual state of things today demand seamless, simple communications tools and especially virtual meetings for everyone, as working from home is the new normal, at least for the foreseeable future. So how can businesses keep up with the growing demand and allow its users to work on any device, from anywhere, at any time? No matter their size or industry, it seems like all businesses are essentially technology companies and therefore need to stay ahead of the curve just to remain competitive, let alone get ahead.
Luckily, the right unified communications provider and framework doesn't have to be costly and complex. The concept of unified communications (UC) has revolutionized the way businesses communicate both internally and with customers, members, and patients, making it easier than ever to communicate and collaborate. Offered in a complete package as a cloud-based service, unified communications can radically simplify operations and transform your business. And, when considering all factors, often for far less money than cobbling together several solutions from multiple providers.
Cloud 9 Advisers makes it easy, because we've already done all the work. As your strategic sourcing partners and technology experts, we will help your business source and implement a custom-tailored communications strategy. Our only objective is to ensure that you receive the best possible solution that maps and scales to your business objectives. We are here to find you the right solution, the right unified communications provider, at the right pricing and terms.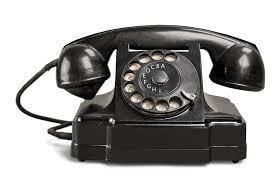 In the new age of unified communications, businesses of all sizes face unprecedented challenges. Users demand a diverse, accessible array of media channels with a seamless user experience. Employees do their best work in a UC environment. UCaaS is the right solution to meet these challenges for nearly any business. It offers flexible, scalable communications tools in a cloud-based package. UCaaS eliminates the costly patchwork of communications tools and offers efficient communication, collaboration, and mobility even for stratified global enterprises.
By driving efficiency, productivity and cost savings, UCaaS provides businesses with a competitive advantage in their marketplace. The "as-a-service" model guarantees lower CAPEX investment, increases reliability, and reduces the burden on IT and admin staff.